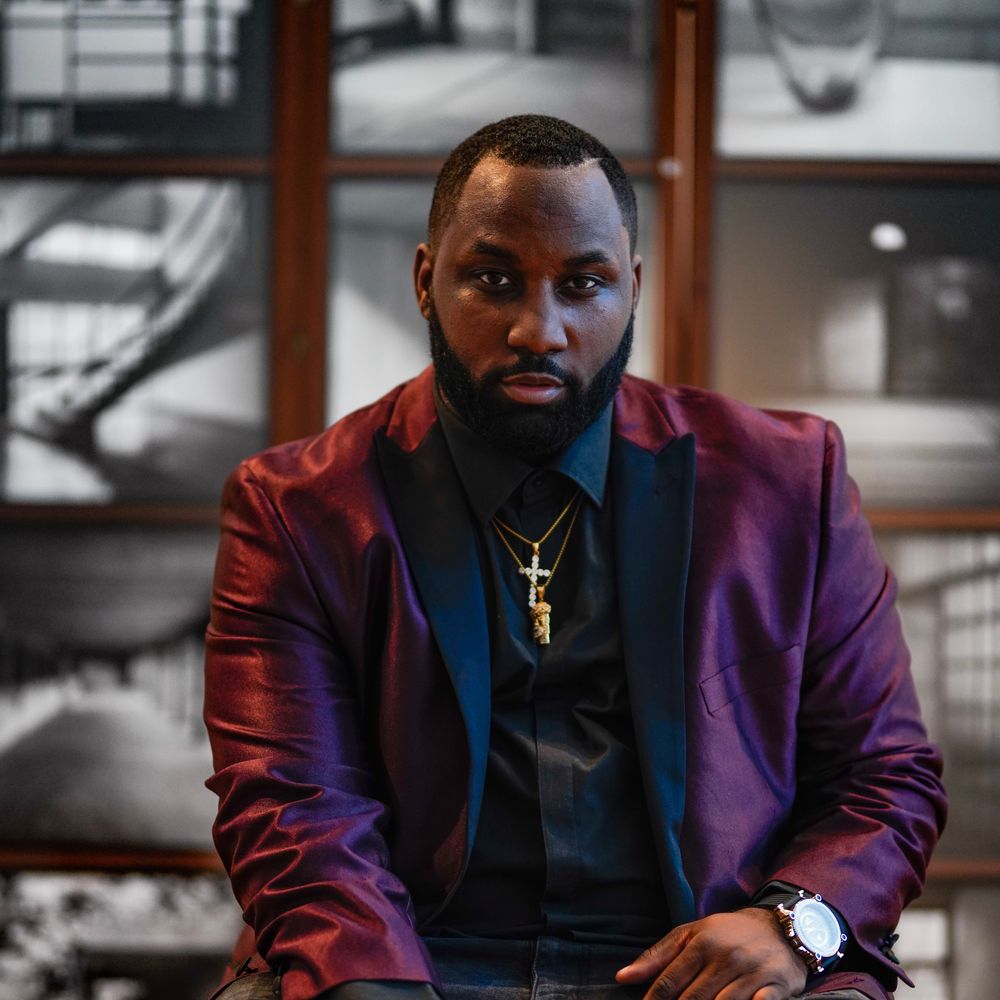 Bio
International Show
Boston, MA artist-producer-songwriter-multi-instrumentalist and music director International Show aims to share his life journey the message of Christ and expand your musical palate. He masterfully blends his futuristic/emotive vocals with the expertise of his signature production style to create a unique music experience. His distinctive sound engineering skills are highlighted in his compositions and arrangements that he creates for his clients and his own artist catalogue. He has released music that merges Pop, Hip-Hop, R&B, Rock, EDM, and Latin styles with his catchy and relatable lyrics.      
After building a cadre of appearances in the secular Urban market, International Show has shifted his life and music to a faith-driven focus. Show's work is edgy, lyrical, poignant, and musically excellent. Determined to stand out in this ever-growing Christian community, Show has taken an elevated approach to openly sharing his story with the world with his projects: Becoming I, II, & III, Transparency, and his latest singles In the Zone, Undivided, All Systems Go, and Rise.

Like most people who turn their lives over to the Will of God, Show comes with a storied past. He's endured homelessness. He grew up without his father and pushed  through life altering family issues; including an annulled marriage. However, Show took the textures from his past and used them as tools to mold him into the man, artist, and musician he is today. Whether people are struggling and searching, or if they are currently living a Christian lifestyle, Show believes connection is only possible through transparency. Rather than leaving his past in the past, he shares his story to his audience without shame. He opens the dialog. He understands that part of his calling requires him to utilize his gift to uplift and inspire others through his music.

International Show is now one of the most sought-after producer-engineers in the industry. His ability to create music for multiple genres earned him a place in the "elite" producer's category. Show has worked with various artists throughout the US and abroad. Prior to his work in Christian Hip-Hop, Show served in many studio capacities on major releases by some of the most prominent names in Hip-Hop. To that end, his work has been heard repeatedly on mainstream radio, television, and media outlets.
Show values the importance of giving back to the communities that have given to him. In early 2008, he established a full-service audio production company, Standing Ovation Entertainment, which highlights musical accomplishments paired with dedication to community and youth development.
Show hopes to motivate others by demonstrating how the Most High loves us through our imperfection and that He has a unique purpose for each person to fulfill.